Post by mintedstar/fur on Feb 23, 2017 23:58:09 GMT -5
These stories are written by the members of The Thieves Museum. They are posted in chronological order, from the first wave of players to the current set. If we actually end up getting more than a couple than I'll add things like summaries and things for each story, but for now there are only three short stories. I hope you enjoy what you read and if anyone has any feedback feel free to post!
-*-*-*-*-*-*-*-*-*-*-*-*-*-*-*-*-*-*-*-*-*-*-*-*-*-*-*-*-*-*-*-*-*-*-*-*-*-*-*-*-*-*-
If You Are Wise You Keep the Friends You Make~~
mintedstar/fur
Waking up in Sable's Museum was like waking from sleep. It would be the only rest I would truly get throughout my whole stay here. I'd wandered around the hallways for a little, trying to make sense of the note that had been by my bed. That's when I ran into the others.


We had nothing in common and very few of us where even from the same world. But here, we shared everything. We wanted out. We wanted our lives back or to move on.


But all the note said was that we were trapped here. We had no escape.


The smartest, or possibly the most reckless, hit the glass that divided us from others who were also trapped here. Glass fell everywhere as her robot hand flew through.


And that's when our captor appeared. He glared out at use from the glass, the hole that Charm had punched right where his eye would be.


His face was dark, not in skin color, but like he was made of shade. He seemed a little annoyed to find his monitor cracked. 'So, you've taken to destroying my museum in anger?' he asked. His eyes didn't meet any of ours.


'Well,' said Charm. 'If you insist on not giving us a way out of this blasted place, I'll just punch another hole in your head!'


Sable's eyes swiveled in her general direction. 'Is it my fault that my invention shifted you here upon your death?'


'Yes!' said a boy who I had yet to learn the name of. Later it would be revealed that he called Diggery Hodgekin.


Sable frowned down at us. By now, the other side of the mirror was also full of people. One stared daggers at Helena Drake, like she was somehow to blame for his being here.


Finally, Sable spoke again. 'Fine. It's not like I like having you around. I leave you notes explaining why you are here and you ask for more. Fine. You will be here until you can do one of three things. Find my invention and use it to get home, back to the living. Fight your greatest enemy and I'll use the invention on the survivor. Or accept the hand Fate has dealt you and find one item in my museum which will let you move on. Those are my options.'


'Why are you playing these games,' I ask. Once again, his eyes didn't meet mine, but he seemed to look in my direction. Was he blind?


'Because,' he answered. 'I am trying to keep my world going. My invention allows that. You seem to be what it needs to survive. Leave, and you are free. But the invention will simply bring in more people to furnish its needs.'


Charm looked disturbed at this. Most of us did. 'So, as simple as that?' asked a boy on the other side of the wall.



'Yes,' said Sable. His image disappeared from the glass. Someone shouted at him and Charm even punched the glass again. But Sable would not return until the first battle.


Until then, we just chose our paths. It was the only options. Some of us wanted to work in groups, others alone. And others, whether they had made friends here or not, couldn't set aside their hate for each other.


That's when the first battle took place.


I don't remember how long we had been exploring the museum. Any people had started out picking up any and every item that they could get their hands on. That didn't last long.


'AHHHHHHHHHHHHHHH!' Something exploded. Someone, Helena, was shot backwards over a Japanese dividing screen. Her hands sparked like they held lightning. She didn't stop moving until she fell into a pile of dragon statues. Luckily, they seemed to be normal and unmagical.


'What happened?' asked Charm. She didn't seem to worried, but she did walk over.


Helena's hand sparked again. 'I…I just put on a pair of shoes!' she said, trying to get up.


That's when we noticed she was wearing a pair of fancy white shoes, which now had interesting smoke, pail cream in color, coming out around the corners.


'You should probably take them off,' said Charm.


'I…don't think I can,' said Helena as she tugged at the edges.


That's when we all learned the most valuable lesson in Sable's Museum. Don't touch anything unless you had to. Though Helena learned to use her new power, it was at a cost.


'Ohhh,' crackled the voice of Sable one day. 'Miss Helena Drake and Feltre Grimard have chosen my second option, it would seem.'


Lightning arched down the left-wing hallway. A soon as it hit what remained of the glass wall (we had taken it down after we learned others could help us on that side) it crackled and spat like it was trying to eat at the glass.


Feltre could just be seen ducking into the museum. Helena charged down the hall and shouts rose from a room every now and again that she was making a mistake.


But she didn't listen.


Me, Charm, and may others followed in her wake as fast as we could. Helena shot off another bolt and it nearly hit Feltre in the head. He ducked down behind some of the junk we had pulled into the hallway and grabbed something at random.


Someone gasped. We all knew how dangerous that was. Helena wasn't the only one who had gained new abilities. Not all of them had been good. Jasper, who was supposed to be a mage, had ended up losing an eye and an ear to a flute that played, not music, but fire. The werewolf, Angua von Überwald, had nearly died when a clock had turned out to be a sort of bomb. Someone was also wondering around, invisible and unable to speak. We just hoped he was still around somewhere.


But Feltre seemed to have grabbed a normal item. He cursed and tossed it at Helena. She sent a bolt at it and it fried mid-air.


Feltre picked something else up, a small stone, and this time water spread around him, slowly. The puddle grew and seemed harmless enough. Only it was the wrong item at the wrong time. Feltre knew it too. Helena aimed her arm at him and an electric current flew from her hand, striking Feltre in the chest.


The sound of clapping echoed over the loudspeaker and I stared upward in disgust at the invisible Sable.


'Well done, Helena. You have won your freedom.' Helena didn't look very happy about this, her face a grimace. But she nodded.


We turned our heads back to her as she simply vanished. It was the first time we had seen someone get out of here. That didn't encourage me or Charm, but others started looking to each other and whispering.


It was possibly to escape the museum.


We worked harder after that. Small groups became large groups to cover more ground and some split to cover wider areas. Some of us started camping out in the museum, which seemed endless, and didn't return to the hallways for long periods of time. One question our minds where what Sable would allow. Would groups be allowed to leave or only a single person. There were fights and arguments.


Then someone found the item later called Freedom. It was death in a box. She was a single player and disappeared off the main paths for a long time. Then she returned holding a box with intricate marking on it and opened it in front of all of us. Then she disappeared just like Helena.


'She found what she was looking for,' said Sable. 'She found death.' We stared at the box in surprised. A man tried to reach for it only for it to disappear.


'Nope,' said Sable. 'She chose to be a single player. You must find it again to win your freedom.'


And the search continued. Freedom was found twice more. Once by another single player and again by a group player. The group player, Jasper, who looked like he was very tired, took every other group player who was looking for it with him.


That left one single player, looking for Freedom, a bunch of group players looking for their own lives back, and five single players looking to return to life.


'We've looked for so long,' grumbled Diggery.


'Stop griping,' growled Charm.


But we had been searching for a very long time. Many of us were getting discouraged. We didn't even know what we were looking for, unlike our counterparts looking for Freedom. 'We have to be missing something,' said Miss von Überwald. 'Some item that we've overlooked.'


The museum was huge, but at least the items we found didn't seem to move around. We had search the museum from both ends. We had searched until Diggery had found the connecting pathway between the two wings.


'Well, what can we do?' I asked. 'We don't even know how to work half the things we find. If they do anything to begin with.'


I turned my head to look at the small group. We were in one of the furniture rooms, which was here we'd dragged a couple of the chairs from the bedrooms and had found a few other non-magical house items that could be used in a sort of war room. Our war against Sable and his museum.


'Should we risk just grabbing anything new we find?' ask Ryogo Nagitsuji.


'Ill-advised,' said von Überwald. 'Even though we are dead, we can risk getting injured. You know how dampened magic we had in our world is. If Sable is to be believed, it took me three of my world's weeks to heal from that clock. We'll just lose time if someone is badly, or even deathly, injured.'


Ryogo couldn't seem to fault her logic. 'Then we continue as usual? We still have to find Freedom for Diggery and make sure that Aleksander Spasky, Heart Fellowship, Toichi Kuroba, and Fleture get their hands on the very item we still haven't found.'


Toichi, who rarely inputted anything in these meetings, played with a pen in the corner. But, to everyone's surprise, he did speak this time. 'Freedom should be easy enough to find. We should probably find it first. Then we track down our lives, giving the item to the single players, as it will be harder for them to find it if all the group players disappear.'


This made sense, but we still need to find the items. Charm and I exchanged a look.


'Hum, maybe if we all started relooking through everything for Freedom. Nobody ever said that it reappeared in a part of the museum we haven't been in yet.' This was another statement inputted by Toichi. I was rather surprised. How hard had he been listening these past few meetings? He never really seemed to be paying attention.


Yusaku, another person who always seemed to rarely input ideas, spoke up. 'I agree. We should also assume that the item that will return us to life won't be as easy to use as that death box.'


Many of us wondered if Toichi and Yusaku knew each other after that, but we did start looking better in the places we had already looked.


Then Toichi went missing. We almost didn't notice.


Yusaku noticed the box first. Freedom was just inside the hallway. A place it hadn't been yesterday. When me and Charm found him, he was holding, eyeing it sadly. 'I think I know what happened to Toichi,' he said.


'What?' asked Charm.


'Well,' said the author and he held the box. 'I can hold this because I've chosen to return to life. Also, unlike Toichi, I chose to work in a group.'


'Get to the point!' Charm snapped.


'Toichi lied about that path he chose,' said Yusaku. 'He chose Single Player search for Freedom. This meant that as soon as he touched the box he disappeared. The person who first found it probably chose Group, but left by herself. Toichi had no chose but to use his own 'life' to let use find Freedom for Diggery.'


Charm didn't seem to understand but my eyes grew wide as it slowly started to sink in. You couldn't change your path, so Toichi had chosen to help us anyway, in the only way he could.


'He must have found Freedom somewhere. He didn't want to risk leaving again to find Diggery or someone who'd chosen another path. He could lose it again, considering this museum. So, he triggered it. He died so that Freedom would move to another location. He knew that it would be easier to find this time around.' This was just my guess, but Yusaku nodded as if he agreed.


'Probably, knowing him. What I can't understand is why he chose that path…' His eyes were sad, like he had lost a friend. Whether they had known each other in life or not didn't matter. I had grown attached to Charm, and before her, Helena. So, I knew the pain of losing a friend you had been through so much with.


'We're getting out of here,' I growled. 'Take that to Diggery. Call another meeting.'


Charm nodded her agreement. She looked up and shouted at Sable, even though it had been a long time since he had said anything. 'Hear that! You've let to many people die. I don't care about whatever chances you've given us. We won't play by your rules and we won't play as your pawns!'


The meeting was to tell everyone that we needed to focus on looking for our lives. It was an item in this museum, somewhere. We no longer had to look for Freedom, we had to look for Sable's Life.


'I'll take Heart and Yusaku to search the left wing," said Ryogo leaning on the center table. 'Charm's taking the rest of you guys to check the right wing.'


I stood up, 'I'm taking Spasky and a couple more volunteers to search deeper in. Miss von Überwald, could you join us to make sure nothing become animated?'


Angua von Überwald nodded, standing. Her skill as a werewolf was invaluable here. Every now and again statues or models would jump to life. She could usually stop them and Spasky could also be quite handy with anything human-like.


'We're just looking for anything we haven't experimented with. Make sure a group player touches it first if you aren't 100% sure you don't want to leave the museum at once. Come straight back if you get injured and Mimosa Vermillion will heal you. If you find any useful items than bring them back into the parts of the museum we've already explored.'


This really seemed all there was to say. It was our last resort and people would get very hurt out there. I took my group out and hoped that we would be spared any more pain.


Ryogo's group had the most luck. They returned with possible items. Ours nearly died. Agua von Überwald sat on a table, her arm in sling. I sat on the floor having a nasty scratch on my head treated.


'Any luck?' I asked as Ryogo and Charm came in. Charm shook her head and Ryogo looked a little disappointed. 'My group found a few useful items and a couple of possibles. What about you? Is everyone alright?'


My face soured. 'Yah, we are alive. Spasky is the worst. He nearly lost his head.'


'What happened?' asked Charm.


'You wouldn't have read a book called the Pit and the Pendulum, would you?' I asked.


Charm shook her head, mystified.


'Well,' I said. 'The guy in there had it easy. We ran into an item which summons invisible knifes that hunts anyone near it until it tastes blood. I'm lucky it just scratched me head.' I pointed at the scratch, even though Mimosa Vermillion protested that I was interrupting her treatment.


'Ouch,' said Ryogo.


After that, we continued hunting recklessly. Mishap after mishap happened, but everyone was to tired to care. And finally, finally our search payed off.


'There's a window over here!' called Heart.


'Huh?' I asked, coming over. 'But I didn't think this place had an outside.'


'You can't see through it,' said Heart. He was looking doubtfully through black glass at nothing. The window was set low in the wall and it was just wide enough for a person to squeeze through it.


'Can it be opened?' I asked leaning down to try and look through it as well.


Heart shrugged and tried to see in any lock or switch was along the top, sides, or base. Finally he pressed something and something gave a small click. 'Well,' he said. 'That should do it.'


I pushed up on the window until it was fully open. When I looked down at Heart he was staring wide-eyed out of it. 'What is it?' I asked, trying to look down into it without letting go.


Heart reached out his hand until his fingers reached past the window. "Ah," he said, as if understanding…and then he dissolved into the window.


I stared in horror, wondering what sort of trap Heart Fellowship had gotten himself into. Someone chuckled and I dropped the edge of the window. It banged shut and then it too dissolved.


Sable! 'So,' I growled. 'We found the exit.'


Now that we knew what we were looking for, we all thought it would be easier. But I knew, and so did Charm, that the window had taken several weeks to find and might take several more. It was all up to chance and luck (or possibly Sable) where our Life would land. So we searched.


'Found it!' crowed Ryogo. Me, the group players, and the few remaining single players followed his voice. 'Step up, single players,' he said. Aleksander Spasky and Fleture stepped forward, but Fleture looked like she wanted to do everything but go. 'Let Spasky go,' she said. Her eyes didn't shift from Ryogo.


It was almost painful to watch. Dead by Freedom or by your greatest enemy was almost easier. But it was clear that Fleture's and Ryogo's connection ran deeper than friendship. Only, they came from different world and as soon as Fleture or Ryogo reached their hand past that glass they would lose each other forever.


Spasky was the one who ended up returning to life and Fleture hugged Ryogo close. I turned away, unable to look at them anymore. It was hard to face the fact that after so long I would be losing then as well. The window home had disappeared, but we would find it again and only one more person stood in the way of leaving this place behind.


Later, I sat in 'my' room with Charm. The rooms had become more personal as time had gone on and I started to feel more and more like it was my home. Somehow, before Helena had returned to her would, me and Charm had found a working camera. In that photo, we were all together, all smiling, hoping to get out of here.


'It's hard, isn't it,' said Yusaku. He was leaning on the doorframe, like he had always been there. 'We're all going to end up in different worlds and times. We won't see each other again.'


I was surprised when the tears started to fall. Neither Charm or Yusaku said anything and I didn't look up. What could I say? They had all become my friends and slowly I was losing them.


'If it's any help,' said Yusaku after a while. 'I'll write about you.'


I blinked a couple of times. What did that even mean? I knew he was an author, but why was that any help at all.


'Look,' said Yusaku. 'Never in my life have I made such good friends as the ones here. Writing to you, writing about you, for an author it means you'll never forget. If I can know your safe, even in my head, it will mean so much.'


I blinked a few more tears. 'Yah, I guess I can see that.'


Charm snorted, but still looked flattered.


'Something tells me,' Yusaku continued. 'That we'll find each other again. After all, we crossed worlds to get here, by Sable's doing or not. We'll see each other again.' He pushed himself off the doorframe and strolled out into the hallway. Both me and Charm looked after him. I wonder if she felt just a little bit better about all of this.


Later, Ryogo and Fleture hugged one last time before Fleture pushed away with tears in her eyes. She reached out her hand, stretching her fingers out beyond the boundaries. But I noticed that her other hand was still held in Ryogo's. She faded into the window and we all watched as it once again disappeared.


Now all that was left was to find it once more and we all would leave this trap of an afterlife.


Many of us no longer wanted too. Angua frowned at all our faces. 'Your forgetting what we've given up so far, you can't honestly want to stay here, can you.'


Yusaku shook his head. 'No, they don't. But it is hard to leave a new family. It is hard to continue living a life that you have left for so long.'


Ryogo looked like he would have chosen Freedom at this point. But you could only follow one path. After that, the choice was made for you.


Angua led the way back to the hallway. We walked through it, heading for the left wing. Ryogo trailed behind us like a balloon, like he wasn't in control anymore. Even Yusaku, who had put on such a front of keeping our spirits up, looked tired and worn.


Though time doesn't exist in the Museum, it seemed to take us a short amount of it to find Life. It was like Sable wanted to kill us on the inside if not the outside.


'I take it we're all leaving,' said Charm. She lightly placed her hand under the window and lifted it up. She held out her hand and I took it. Yusaku took mine and Ryogo took his. It continued in this chain until Angua was the only one with a free hand. With that, she reaches out and pushed her fingers under the window. I don't know if we all closed our eyes, but I did. We, the last group players of Sable's Museum, were saying goodbye to each other. Yusaku's hand disappeared from mine and I knew that soon mine would disappear from Charm's.


And then, I think I faded. Next thing I knew, the patter of raindrops fell against my face. Sirens could be heard in the distance and someone was shouting. My eyes opened and I blinked up to see my mother, phone in hand, repeating my name over and over. I seemed to be laying on the road, a car a couple of feet away was smoking, having hit a light post.


The driver was standing near the car, rapidly talking into his phone as well. 'Yes! Yes! I think they've just come to! But they hit their head so hard I thought they had died!'


My head did hurt, come to think of it. The world around me was blurry, but I didn't seem to be on death's door or anything like that. From the way the driver was talking…


My…dream? My dream came back to me and I tried to sit up. 'Charm?' I muttered.


My mother protested, trying to push me back. The ambulance pulled up just then and I was rushed to the hospital. After that, everything was a blur. The doctors said that I was very luck, I had nearly been hit and had had a major concussion. But that I seemed to be doing fine now. I told no one of my dream. It was just too weird.


But then visiting hours came and this time my mother brought my phone with me. Mystified, she passed it to me. On the screen was a picture marked with the date, and even the time, of the accident. And I mean down to the second.


It was a picture of about twenty people all standing in a hallway. One person made a peace sign and a few of them looked to be wearing cloths and costumes out of book genres and medieval times. But then I looked closer. There I was, in the center, smiling. Not wearing a hospital gown, not looking beat up and tired. Beside me were two girls, one with what looked like a robot arm and the other with electric sparks dancing between her fingers.


Charm, I thought. And Helena. I clutched the phone tight. I had no idea how it had gotten on here, but somehow, that picture taken with the old camera had made it over.


'What's this?' asked my mother, confused.


I was looking through all the new messages. Some were from worried friends, but one, one dated the day of my accident, had no name attached.


I opened it and all it said was. You forgot something. It wasn't signed. But it seemed to have the tone I was so used to hearing over invisible loudspeakers. I almost laughed. 'It's a gift,' I said and closed the phone. Something told me that I would never lose this picture. My phone could get run over or dropped out a window, but I knew that it would always appear somewhere else.


Yusaku had his writing. I had this.


'You look happy,' said my mother. 'But your crying.'


I reached up and touched my face. I hadn't realized I was. 'Yah,' I said. 'I…I think I might just have lost something nice. But it's not really gone, if you get what I'm saying.'


She didn't, but she didn't speak of it again. She just reached down and hugged me. I hugged her back, holding onto that phone with all my might.


Yusaku was right. I'd see them again. Somewhere, somehow.


Another message popped up on the phone, also unmarked. I wondered if Sable could somehow read my mind or see into my world.


Once you enter a museum you leave with wisdom if you are wise. Once you make a friend you keep them if you are wise. Once you fight an enemy you beat them if you are wise. Once you make a choice you keep it if you are wise.


Those who visited Sable's Museum leave it with courage. I look forward to seeing what you do with it.


Until we are under the same sky again.


Unknown username.




Alternate endings:
Yusaku:


The bullet hit the beam just beside his head. Yusaku looked over and ducked. He really should stop getting into police business, it had nearly gotten him killed this time.


A police officer tackled the assailant and his partner stared at the author in shock. 'I could have sworn it was going to hit you, sir.'


Yusaku straightened his tie. He'd escaped death before, but that had seemed closer than usual. 'Don't worry yourself about it,' he said as he continued to walk down the street. Most police officers here knew who he was by now, so they could bring him in for questioning later.


As he walked his phone buzzed in his pocket and he pulled it out. He felt like he was forgetting something, but what was it?


A live news broadcast started to play on his phone and the author froze. It was a horrifying scene, what the news showed. The message above the announcer read 'Famous Magician Toichi Kuroba Killed in Terrible Accident'. The phone grew slack in Yusaku's hand. Not only did his wife train under this very magician but he was also Yusaku's…friend…


Where had that come from? wondered the man. He looked down to see who had sent the broadcast, but it was unmarked. But a message read under it:


? asked the thief. ! answered the detective. Friends are hard to find, Yusaku, don't forget. Remember gifts given in a museum.


Yusaku turned off the phone, memories coming back. With it came ideas for books unwritten. He looked up at the sky, out of habit from the Museum, and said quietly, 'Thank you.'




Ryogo:


Tears were in his eyes when he woke up in the hospital. He could still see Fleture's eyes on him, still see her face. He remembered everything and it hurt so much. His friends were around him, but he could hardly see them or hear what they were saying.


He turned his head away, not meeting anyone's eyes. His eyes fell on a chart that was propped on a chair. The chair was empty and the clipboard rested on it. He reached out a shaky hand, wondering how he was doing. But when he looked at it his eyebrows furrowed. On it red a heart was sketched out. Inside it was a detailed drawing of Fleture.


Ryogo didn't know if Sable could draw, but this looked like his handiwork. Below, scrawled in spidery writing, was the words: 1 in a set of 2.


Ryogo clutched the picture to his chest even as the others asked about it. He closed his eyes and shut the world out. It didn't matter what Sable gave him or what he tried to mend.


Ryogo would never forgive him.



Fandom characters:
Charm-Story ThievesJasper-Magisterium
Angua von Überwald-Discworld
Ryogo Nagitsuji-Twin Star Exorcist
Aleksander Spasky-39 Clues
Toichi Kuroba-Magic Kaito 1412
Yusaku-Detective Conan
Mimosa Vermillion-Black Clover
All other character, including the main one, are OCs.
-*-*-*-*-*-*-*-*-*-*-*-*-*-*-*-*-*-*-*-*-*-*-*-*-*-*-*-*-*-*-*-*-*-*-*-*-*-*-*-*-*-*-
Playing All The Gods~~
mintedstar/fur

You walk along the stones. The paths here are never clear and they never seem to stay the same type of stone. You pause, letting the silence flow into me. Once you are this far into the aisle, you start to feel like you are the only one in existence. It is peaceful…if you forget this places purpose.



A statue of a rooster, hard and made of granite, turns it head to watch as You pass. This is the more disturbing side of this place. An upheld hand calls out a flock of paper cranes. You whisper, speaking through distant loudspeakers. You know the name of everyone and everything in this place, like you know your own.



Here, out in the museum, no one can see you. No can see your eyes as they spin and very focus. You are imperfect, but you make up for it. You are powerful.



You hold out your hand again and suddenly the light above flicker. One bulb shatters far off and someone screams. You need to keep them busy. Your charges. You must not let them forget you. Forget their purpose and quest.

You just like playing god, even though, in this world you created you are one. Some hate you, some fear you, some are just confused. You smile, thinking of the first wave. In the end, many would leave this place without understanding your motives at all. You are a confusing being, after all.



You turn back to the piles of items around you. You have let this museum slip into disrepair. Once one item has started a life of its own-like the rooster- they got into everything. The onyx dragon was probably to blame for this. The last wave had given him intelligence, which always made the statues do odd things.



But you have no idea, nor need, to repair your damaged museum. The next wave of people is here and you have so much to do. To help and to hinder. Be a guide and a trickster. You play all the gods here.





-*-*-*-*-*-*-*-*-*-*-*-*-*-*-*-*-*-*-*-*-*-*-*-*-*-*-*-*-*-*-*-*-*-*-*-*-*-*-*-*-*-*-
The Man Who Casts Three Shadows ~~
mintedstar/fur
Funny, I found this song two minutes after I finished this story and it really needed to be posted with it: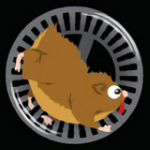 "It had to be improved on...a lot... before it was safe for use. You know what happened back there with those shadow things," he was referring to when he temporarily regain the ability to read minds. "Well, the prototype worked a little
too
 well. It...it's hard to explain."
Problem was, he hadn't made it, so didn't fully know how it worked. His experience came from being one of vampires the prototype was tested on, even though that hadn't really been planned.
"Hmm."
The Master made the noise in the back of his throat, nodding. "I used to design weapons, back on Gallifrey," he told him, with a chuckle that came from the same place as the 'hmm,' very cynical, "never something like that though. Just big things."
Tanks, vehicles, ships, bombs, you name it. While The Doctor had always been clever enough to put his kindness to good, The Master had always been more gifted in the department of putting his propensity for cruelty and sadistic behavior to good use.
Weapons design had always been something that he'd been good at, being violent. The Doctor... not so much. The Master often thought that that was one of the major reasons they hadn't lasted.


----
Old RP posts end here))
"Big things?" asked Myrnin, slightly interested. It seemed The Master's style. The vampire wasn't really one for big, deadly items.
He took a few steps ahead, until he was walking next to Oliver. When he didn't get a response in the first couple of minutes, he frowned, turning his head to look back at The Master...who wasn't there anymore. The insane vampire looked over at Oliver, then slowly started to turn in a small circle.
Oliver frowned. The effects seemed to be wearing off of the ray gun Myrnin had used on him.
"The Doctor's gone too," he noted. Myrnin nodded, frown growing on his face. Slowly, his attention started drifting up the junk piles. Nothing.
"Where did they go? They were just here."
----
The Doctor wasn't quite sure where he was. It didn't look like the Museum anymore and he could have sworn he'd been there a couple of seconds ago. In fact, where he was looked very dark. If he counted complete blackness as 'looked'.
"Well," he said. "This is interesting."
"That wouldn't be how I'd describe it," said another voice. The Master's.
"Oh, you're here too? Are the others here?"
"No. I already checked before you started responding. You're slow, as usual."
"So...where are we?"


----
"Well, this is interesting," purred a voice. It was vaguely familiar, though held an undertone that was not as usual, like it wasn't as filtered. "The Museum's rejected you, yet you're still here. Why, I wonder? It's been quite a bit of time. Usually the Missing fade after a couple of days. But not you two? What's so special about you that someone decided to keep some sort of connection?"
There was something else in the darkness. It never got the eyes right. The brain. The best it could do was the odd, void-less pits that seemed to never quite focus on you. But you couldn't see here. You didn't need to. There wasn't anything here
to
see.
Sable wasn't a shadow-man, that was just the closest thing the hologram could pick up on. He wasn't a man at all. He was
nothing
. Nothing with a touch of magic and machinery. Thought made substantial.
And this was a place that he could easily call home.
The sound of clapping was heard and you got the sense that Thought was moving toward you. It didn't matter where 'you' where, it was just moving toward you.
Sable leaned forward, looking over The Doctor and The Master.
"And it appears, that for whatever reason, someone wants you back. It rejected so many others. They got 'lost', went missing. But here you are. Personally, I don't mind. I found you amusing. But I doubt either of you liked me very much. Your loss."
He back up a little, seeming very amused. "And you know what? You won't remember any of this. Those that go 'missing' and then return never do. I've tested. The brain, any brain even Time Lord's I fear, can't handle Nothing. So, it shoves it into a convenient box and forgets about how to open it. I can tell you anything and everything here, before you go, and you'll just blink and be back in the Museum like nothing had happened. Only, it will have. You see, time passes there, in the Museum. An odd sort of time, that everyone there invents themselves. But it is still time, even if it is personal. You could end up there and everyone you have ever met could have been freed from that place. Or you could be stuck with Oliver again. That's a thought!"
----
"Oh can we shut him up please?" moaned The Master. "His voice hurts."
The Doctor had to agree. That had gone on for far longer than even he could listen to. Not like he wasn't all for the 'big reveal', but what fun was it without some witty banter back and forth?
They both already knew Sable liked the sound of his own voice. Did he have to prove it?
"So, if we won't remember, why even bother talking? Just send us back already. Or just send me back to my own world," said The Doctor.

----
"Sorry, can't do that," said Sable. "You see, as I said 'someone still wants you'. Didn't say when they wanted you."
Sable circled the two Time Lords. It was simply the idea that he was walking around them. He'd become a very...human-shaped thought over the years. He even identified as a he, it had gone that far. He'd probably have an actual body soon, if he wasn't careful.
"But if you want, I can cut to the chase. The Doctor and The Master...I know everything about both of you. And no snide comments about that, Master, I don't need to be in your head to know what you are thinking about. I just get the histories and read the more interesting ones, you could say. You were worth my time."

----
"Sorry?" said The Master, not even bothering to think of a possible snide comment. "I thought there was supposed to be a point? Though I'm flattered that you found me so interesting, I can't say that it warranted such a long speech."
The Doctor was a little too busy trying to figure out if he actually had a body. It didn't appear that he did. He'd tried to move his arm, but if it actually was impossible to tell. He assumed he was just disembodied thought. In which case, shouldn't he be able to do that 'walking' thing that Sable seemed to be doing? Seemed rather unfair…

----
"I'm getting there," said Sable, with the sense that he was rolling his eyes. "My point is, I've been wanting to say this for ages...Neither of you can find the item they are looking for. The same does not go for that group you were with, the two vampires. One will find what they are looking for, but the other has to say."
You once again got the sense that Sable was leaning forward.
"Also, I'll only say this once, because it's another thing I've been wanting to say...Both of you. Don't. Actually. Ex - Ah. But times up. Until next time then."
Suddenly, the sense that Sable was there disappeared, leaning just the pressing darkness.

----
"Finally!" grumbled The Master. "I almost fell asleep."
After a couple more seconds, he complained loudly, "Nothing's happening? Your Museum must be broken!"
"Quiet," muttered The Doctor.
"What?"
"I said quiet. Can't you here that?"
"I can't hear a thing," said The Master, not even listening.
"No. Listen... Can you hear...? Is that the sound of a...duck?"
Suddenly, the world seemed to tilt.

*


The Doctor turned around, feeling a touch tired. He looked around and sighed as he stood up. "Hey, Myr-" He cut himself off as he realized that he was alone. The Master, Myrnin, Oliver, all gone. He turned in a slow circle. This looked like a whole different part of the Museum, though part of that stack might have looked familiar. There was also the strange sound of... a duck?
What was a duck doing here?
He walked a few paces down the hall until he heard the sound of faint voices. "Hello?" he called, wondering who it was.

----
"What's this supposed to be for anyway?" asked Myrnin as he blew into the duck-call again. Oliver, who was leaned against one of the junk piles didn't seem to warrant that with an answer.
After a couple more seconds, both vampires jerked their heads around to see what the noise was. Someone was walking towards them...
Oliver gripped a sword which he had strapped to his side. He drew it with hardly a second thought. Myrnin backed up, grabbing something from his pocket and bringing it out as he took up a position behind Oliver. "Remember to watch that nothing comes over the stacks," he said to the gray-haired vampire, looking nervously at the piles of junk. "You remember what happened last time."
Oliver frowned as the figure neared and he ignored Myrnin for the most part. "Uh, this place is trying that trick again," he said.
"The one with the giant shark?" asked Myrnin with a squeak.
"No, fool, that one," Oliver pointed his sword at The Doctor. He took a step forward, just to make sure that this... thing could see the sword. "Not doing this again. So just turn around."
Myrnin nodded his head up and down a lot, bearing his fangs. It wasn't like him. It didn't used to be like him.

----
The Doctor frozen, surprised at these turn of events. He looked between Oliver and Myrnin, trying to see what was wrong. From how they made it sound...
That couldn't be right though, could it? He had only turned his head away for a second. He couldn't have time traveled or something, could he?
"What...Sorry, but how long has it been since you last saw me?" he asked the two vampires, trying to stay away from the tip of Oliver's sword.

----
Myrnin cast a glance at Oliver, like he was starting to have doubts. Oliver frowned, but that was usual, so no one probably noticed. This wasn't how it had gone last time. The fake hadn't backed up. This one had. True, the last one had also tried to imitate Myrnin and Oliver, but that hardly counted…
The vampire didn't lower his sword. He was far from doing that. Instead he growled, "You'll have to do better than that if you want to convince anyone."
Myrnin tapped Oliver on the shoulder and said, "How long has it been?"
The grumpy vampire shrugged. Time was hard to tell here. It could have been a couple of minutes or a year. But if he had to guess.
"If I'm measuring by things that have happened, at least nine months."

----
"Hum," said The Doctor, slowly lowering his hands. He was still wary of the sword, but at least Oliver didn't look like he was going to use it as soon as he moved. "So, what felt like a second to me was a lot longer to you... It sort of makes sense that this place would warp its own time that way."
The Time Lord felt a nagging sense that he was forgetting something, but that was pretty usual, so he didn't focus on it.
"I can assure you that I am the same Doctor that you knew however long ago. I'm not some sort of trap."
Though if he was, then he wouldn't have told them, now would he?
----
"That can't be proven and you know it," said Oliver, still not wavering. His eyes were hard. He clearly was someone who had been tricked before in his life.
Myrnin had remained pretty silent through most of this and finally pulled on Oliver coat to get his attention. "We could just wait and find out. You know, test him."
Oliver's unusual frown deepened. "Any ideas, oh mister genius, how we'd go about doing that?"
"Would he remember everything if he was something like that replication...thingy we met the first time? It said it only had 'base information'. We could test that at least. See if he knows more than that."
----
"Where did they go? They were just here."
Myrnin turned, looking around again. Worry clouded his face. This place had already thrown a lot of deadly things against them, so the fact the two Time Lords had just disappeared unnerved him.
His senses were back to normal and he couldn't pick up on them at all.
"Oliver?" he asked, nervous. The grumpy vampire was the only one here, and thanks to the ray-gun he had used on him, he wouldn't be much use. He wasn't the warrior who had fought in all those wars.
Oliver frowned a little. At least the effects of the ray gun were wearing off. "I don't know. The Museum might be messing with our heads."
"Well, I already thought of that, thanks," snapped Myrnin, getting a little annoyed that the other vampire wasn't being helpful. "What do we do about?"
Oliver raised an eyebrow, not saying anything.
"Don't give me that look," snapped Myrnin. "I know that you didn't completely hate The Master, at least. You've got to worry about the fact that they're both just
gone
."
"What would you know of the matter," snapped Oliver, breaking through the last of the effects of the ray-gun.
"I know you told him your last name, that's why!" said the green-eyed vampire. His hands were fists now and he was glaring at Oliver. "So, explain that to me."
Oliver stiffened. "You've been in my head again."
"I couldn't exactly help it! Your thoughts were so loud as you blundered around that maze." Myrnin's eyes flared red. Those Time Lords had helped him. He would have died while in this Museum. And Oliver didn't even care that the Museum had probably done something to them.
Oliver's own eyes looked like they might change any second, but he snapped his head away and started walking, fast, away from Myrnin.
Myrnin wasn't letting him off with that. He faded to vampire speed and ended up in front of Oliver. "We're looking for them," he growled, through fangs that were starting to come down.
Oliver glared. "I said that I didn't like them. Good riddance, I say." Anger was talking here, but he didn't care. He hadn't liked either of them, per say, but he had stuck around. Maybe just because he enjoyed a good argument. But Myrnin's admittance that he'd been able to rummage through his head when the shadow things had attacked him had caused Oliver to stop thinking about that.
"I was never here for them or you. I was always searching for a way back home," he said, pushing past the stiff Myrnin.
Myrnin's head snapped around. "Then why don't you just go? Get out of here."
Something red dripped down the side of his face, but he ignored it. Without a second glance backwards Myrnin ran at vampire speed in the opposite direction as Oliver.
Oliver hesitated. Pausing and looking back at the fading figure of Myrnin. His eyes were still hard, but his shoulders had slumped.
"I'm not his friend," he reprimanded himself. But still he paused. Finally, he turned around again, muttering under his breath, and ran after Myrnin.
----
"Droid," The Doctor put in. He said it without thinking too much about it and realized later that the two vampires might not have picked up on what he was talking about.
He looked at both of them, waiting to see if they would say anything.
----
"What?" asked Oliver. He had no idea where that statement had come from. He hadn't really been thinking about the time they'd run into the item within the Museum that had been able to imitate each of the vampires and Time Lords. Having appearance, powers, and according to it, even some memories.
----
"Replication droid. That's what we ended up finding. You both kept looking nervous about it trying to imitate Myrnin. Remember?" asked The Doctor, looking between the two again.
He wondered if that statement alone would be enough to prove who he really was.
----
Oliver and Myrnin looked at each other. Myrnin shrugged and said, "I trust him."
You trust everybody,
Oliver grumbled in his head. But he lowered the sword and backed up. His eyes didn't waver from The Doctor and he clearly was waiting for any false steps.
"Where's The Master then?" he asked. "He was with you, last I saw."
----
"Awww, did you miss me?" said a voice from behind the vampire. The Doctor leaned to the side a little to look past Oliver at the approaching figure of The Master. He looked the same as usual. Well, usual since he'd appeared in the Museum. Accept for one small thing. His usual mocking grin was a little flat and he made a bee-line right for The Doctor (ignoring Oliver's sword, which he had to edge around).
The Doctor looked at him with curiosity at his approach. What was the matter?
The Master paused just as he reached The Doctor's side.
"What?"
"Haven't you noticed," muttered The Master. "Something's wrong."
----
Both Oliver and Myrnin, of course, could hear The Master. Myrnin tilted his head, confused. "What's wrong?" he asked. He shuffled his feet a little and looked at the other Time Lord and vampire. Worry flickered in his eyes.
A growl came from a nearby pile and the vampire stiffened. Oliver turned, sword still in his hand. His eyes were narrowed. Both vampires we experienced in the fact that not all the enemies that appeared would make noises that they could hear. At least not at once.
This dog statue, for example. It looked like it was made of clay. It was almost impossible to tell what breed it was supposed to be, but it was about medium sized and had a lot of teeth.
"What's with the living statue?" asked Oliver, hefting the sword. The dog's growl deepened at the movement.
Myrnin frowned. This was the third statue that he'd seen that was off a Zodiac animal. What was with that?
----
"Reminds me all too vividly of the tiger," put in The Master. He then looked between the dog and Oliver and grinned. "Hey, why does it only seem to hate yooooou, Oliver?"
At the noise, the dog turned its head to face The Master. The growl also held a hint of whine now.
"And you seem to scare it," pointed out The Doctor. The head turned and the whine heightened, the dog shook its head a couple of times, growling and whining.
"Think it's okay?" asked the Time Lord, perhaps with a touch of concern.
"Who cares?" asked The Master. "It looked like it was about to attack a second ago."
Myrnin wasn't the only one who had noticed that the living statues they kept running into were from the Chinese Zodiac. "Think it can talk?" asked The Doctor.
The dog seemed thoroughly confused now. It just sat down, giving up. At The Doctor's words it shook its head again and pawed at its ears.
"Probably not," said The Master dryly.
----
When Myrnin finally slowed he was far away from anything he recognized. He was pretty sure he'd just run deeper into the Museum, as the lights above him had started to loop again. Though the items around him changed, the lights that hung from the ceiling still hadn't moved. He looked up and eyed the web of cracks on it, just to be sure. Yep. Still looked baseball-shaped. He wondered what angry predecessor to him had thrown it.
He nearly jumped out of his skin when Oliver's hand landed on his shoulder. Neither vampire said the word 'sorry'. Both were too stubborn. But they both seemed to agree to ignore what had happened for now.
"We can look for them if you want," Oliver muttered, looking like he was giving up a war. Myrnin silently nodded. "I do."
"Fine. But we'll have to…" Oliver's voice trailed off.
"What?" asked Myrnin, looking back at him.
Oliver didn't answer. He was looking at something just passed the other vampire. Myrnin turned to look. It was a window that was standing, free-standing that was, on the side of one of the junk piles. Myrnin looked back at Oliver. "What?" he asked.
"Haven't you ever noticed?" asked the grumpy vampire, voice very quiet. "That there are never any windows or doors in the Museum? I don't mean in the walls or anything, but on the piles? So…"
He was sort of feeling…drawn to it. He had a sneaking suspicion he knew what it was.
Myrnin felt no such draw, but he seemed to slowly be understanding. His face stiffened…
Sable's Life was a window. A window back to Oliver old life. A way back Myrnin could never use.
----
Myrnin looked between Oliver and the two Time Lords in confusion. He wasn't sure what was suddenly the matter with the dog, but it seemed to have something to do with those three. The vampire leaned forward until his nose was a few inches away from the dog's head. The dog turned to face Myrnin, tongue suddenly sticking out as he panted and tail wagging.
Oliver looked offended. "Why does it like you?"
The dog's head snapped around and it growled in the direction of Oliver. It's clay eyes still seemed to hint at fear, however.
"What?" asked Myrnin. "Did you want to be liked by a clay dog?"
Pant, wag.
"No, of course not. I was simply curious as to why it seems to not dislike you, of all creatures."
Whine, growl.
----
With each exchange, The Doctor's head turned to follow what was going on. However, he was distracted when The Master leaned forward again and whispered. "Something isn't right."
"What did you mean by that?" asked The Doctor quietly.
"How much do you remember?" was the response. "How much of a conversation do you remember? A conversation that we were supposed to forget."
"What are you talking in riddles for?" His full attention was now on The Master. At least the dog seemed too distracted by Oliver's and Myrnin's argument to pay attention to either of them.
"Just think," said The Master with a sigh.
And The Doctor did feel like he was missing something… But it was hard to focus.
The Master was growing impatient, but clearly wanted the other Time Lord to piece it together himself.
After a couple more seconds, light seem to pass behind The Doctor's eyes. "Ahhh! Oh. I see what you mean..."
The man paused. "That isn't right."
----
The dog gave up after a couple more argued words. It pressed itself to the ground and slunk away to a corner. It didn't seem to want to go far, but it left the forefront of Myrnin's brain enough to notice that the two Time Lords were exchanging hushed words.
"What?" he asked, looking over. Oliver's attention drifted as well, though he would have rather continued the heated "
discussion
".
Myrnin's eyebrows knitted together and he bit his lip. "Ever since you both turned up again, you haven't been acting the same. What's wrong?"
----
The rather painful part was…The Doctor was starting to piece everything together all too easily.
The nagging thought in the back of his head that he was overlooking something (which he now remembered), the sudden reappearance of both himself and The Master, the statue's reaction, and now Myrnin's own admittance.
He cast a glance at The Master, who just crossed his arms and looked away. Whether he'd figured it out or not was hard to guess, but he probably had… and was now leaving it for him to deal with…
"Myrnin…?" he asked slowly, finding he was biting his own lip as he thought about his words. "How long ago did Oliver find Sable's Life? How long were you alone?"


----
Oliver was silent, his eyes suddenly narrowed at the Time Lords words. No… This was all unraveling…
Myrnin looked half shocked and half confused. "Wait, what? What are you talking about?" His hands twitched as if he was trying not to clench them and his eyes were wide…and he didn't know why!
Why was he having this reaction? Sometime in his chest…hurt. His shoulder were back and he was slightly hunched over. Something wet running from his left eye…
----
The Doctor had already gotten started and sometime wasn't allowing him to stop. "Myrnin, when? When was it? How long ago?"
Myrnin's lip trembled and he didn't meet anyone's eyes. "I…I… I don't – I can't – I don't."
"Myrnin!"
The vampire flinched, eyes widening even more. "Three – three years? Feels like that long. I – I walked – walked a long time…"
Three years,
thought The Doctor. Well, it was impossible to tell how long, as Sable had said. Time was personal here. With a lot of people around, anyone at all really, time passed at a more manageable pace. But alone…
It was impossible to tell how long Myrnin had been alone. Not without knowing day from night. So, what was in the vampire's head was what mattered.
"What happened, Myrnin?" he said carefully, almost calmly.
"H-he left me," stuttered Myrnin, red eyes darting to look at Oliver.
----
"Go," said Myrnin. He didn't mean it, but after all of this he knew what Oliver wanted. It was what Myrnin wanted. To continue moving. Only after coming here, the vampire understood that he'd…he'd had friends. And now, thanks to the choice he'd made, he wouldn't get to see them again. He'd even lost the ones he'd made here…
All he had left was Oliver, and even though that wasn't the best situation he could have asked for, Oliver had still run after him. He'd still tried to help Myrnin.
The least Myrnin could do was let him go.
His body shuddered a little and a suddenly flash of clarity blew through his mind. Somehow, in that second of fear, he'd triggered his powers and saw that Oliver was going to leave… unless Myrnin said otherwise.
Myrnin said nothing.
----
"And after that?" prompted The Doctor, forcing the words out even as he knew the answer. Oliver was here now… The gloomy vampire gave a heavy sigh, but let the Time Lord talk anyway.
Someone still wants you here…Don't ask me why…
The Doctor could plainly remember those words now. The words he supposedly shouldn't remember. Why?
The brain, any brain even Time Lord's I fear, can't handle Nothing.
He should have forgotten.
…But what if he wasn't a Time Lord or any being that Sable could possible erase memories from…
"Myrnin," he asked quietly. "When did you start inventing us?"
----
Being alone wasn't so hard to begin with. Myrnin had been alone before.
But he was lost and no matter which direction he walked in or for how long the Museum kept looping. Repeating over and over. Nothing was around to talk to and not even the occasional paper crane of Sable's came down to talk. And after more time passed the vampire stopped getting attacked by creatures and the paper cranes appeared less and less. Sable was losing interest in him…
And Myrnin started to feel very alone. To him, it felt like he'd been surviving here for two years or more. It was getting harder and harder to tell when he never grew tired, hungry, and nothing new happened to pass the time. The vampire had never been alone for this long before. He didn't know whether to move or stay still. Back in his own world, he would have looked forward to a visit from Claire or Jesse. We would have even settled for that boy, Shane. Sad that he could get his name right, now, after so long…
He couldn't let go of the memories of his last…his friends. It was hard to say the word, as if he had to force his mind to really believe it. Sometime his brain would reject the words, saying that they couldn't actually have been his friends. He'd hated Oliver after all.
But… here, hiding under an overhanging pile, he couldn't stop replaying the past. Where had they gone and why? Why couldn't he just go home? Freedom wasn't here, he'd looked. At this point, he would have preferred to die than not have anyone to talk to.
He hugged his legs closer to his body. Remembering all the time The Doctor had seemed to care that he lived, even though Myrnin had been looking for Freedom. He'd almost died a couple of times, sometimes he'd wished he would have died, like when his powers had come back.
He closed his eyes, not wanting to see the Museum. How had that gone again? What had happened to trigger that? His senses had all been dulled and then he'd just sort of started…hearing thoughts. So, were his powers like another sense?
You couldn't sleep easily within the Museum. Your body didn't want to or need rest. But Myrnin did try. He kept trying, as it passed the time. He hardly ever managed anything above a fitful half-sleep. He tried this now, trying to shut off his sight, hearing, touch, taste, everything. It was almost impossible, especially now. The vampire was scared. Scared of being alone. More scared of that than he was of his own abilities. That drowned out the images of flames and dead bodies from his past. He'd triggered it before out of fear. Why not now.
"I don't want to be alone," he muttered in his half-sleep, eyes growing tight around the edges. "Oh, please don't let me be alone again."
A door closed, for what felt like years, shattered.
----
"Myrnin," he asked quietly. "When did you start inventing us?"
The words were repeated and Myrnin shook his head a couple of times. "No. No! That isn't right. I couldn't have gotten them back. I couldn't have!" He pointed an accusing finger at The Doctor. "You fixed that! When those shadow things were around. I lost those abilities."
The Doctor shook his head. "There's a difference between losing them and shutting them out. You wanted them shut out and then you wanted them back."
"Bu-but I can't create people," protested Myrnin, sounding like he was grasping at straws.
"What if you had the blueprints?" asked The Master, finally speaking up. His arms were crossed and his body was slightly turned away, but he had his head turned to look at Myrnin.
"You read both Oliver's and his mind," he jerked his head in the direction of The Doctor. "You probable gleamed enough information from their heads to make almost perfect copies."
The Doctor cocked his head at The Master. "Not you, however?"
"Only what he could get from yours and Oliver's head," said The Master, eyes with a slightly superior look in them. "That's probably how Myrnin noticed we were acting 'oddly'. He quite clearly saw both me, and probably Ollie over there, through slightly rose-tinted glasses."
"You noticed this almost at once, didn't you? That's what you meant by 'something's wrong,'" said The Doctor, looking at him with eyebrows raised.
The Master waved a hand around a little, but didn't deny it.
"That isn't how my power works!" was Myrnin's final, lame, protest. They'd all appeared to believe what The Doctor was saying and even Oliver wasn't protesting. Maybe because his existing memories proved that it was true…
The Doctor sighed. "I, well, the me who disappeared, saw into your head as well Myrnin. Your powers have anything to do with mental abilities. You could easily shape what this Museum is made of into whatever you wanted, if you had enough motivation. Implanting memories would be simple after that, even without being aware of what you were doing. You had what you needed from me and Oliver and pieced together what you could from my head and from Oliver's head so that The Master would remember what had happened in the Museum. That would still leave holes, however, so he was the first to notice what was off."
"What is the Museum made of, then?" asked Oliver.
The Doctor snapped his fingers. "Ah, my apologies. You didn't get the same wonderful experance that we did. Sable talks a lot when he thinks you are going to forget everything. Apparently, this place isn't made of anything. Nothing capital 'N'. He's just Nothing with a god complex."
Nothing didn't have a smell, which was why the statue seemed so unnerved by something that made noise and seemed to have substance, but wasn't actually there.
The Doctor smiled sadly at Myrnin. "We don't exist here anymore, Myrnin. Oliver's back in his world and we," he cast a blank look at The Master. "Um, actually, no idea about that last part. Ignore that statement."
The Master cut him off. "Oh, be quiet." He walked forward and grabbed Myrnin's arm. It wasn't a hard grip, but he still tried to pull the vampire along. "Come on," he said.
"W-What? Where are you…?" Myrnin seemed incapable of speaking in whole sentences. The Master looked back out of the corner of his eyes as the vampire shuffled after him.
Oliver trailed off to the side, seeming more like a hovering shadow than an actual presence. The Doctor just stood where they'd left him, looking confused. "Uh, I was planning on saying something…"
"Yes," said The Master with sarcasm. "We realized. That's why I'm walking away, you see, as you were going to say something stupid and cheesy like 'let us go'. I'm deceased, not watching a soap opera." Myrnin was just letting himself be led around
The Doctor finally started walking after him, looking annoyed. "Well! We aren't actually here, if you didn't get that part. He's just reanimated his memories of us."
"Yet I'm the one doing your job," pointed out The Master, turning a corner.
"And that is?"
"Mister powerful vampire here created a bunch of walking memories because he couldn't find his way back to actual people. Ignoring that part and saying 'oh, just forget about us' defeats the purpose. What you need to do is help him find other living, breathing," he eyed Oliver and changed that sentence. "At the very least real people and then spout your cheesy lines. Your job was to figure that out, but oh no, you had to skip a couple of steps."
Myrnin was getting a very strong feeling that he was being ignored. He didn't mind too much, he guessed. They'd do for now, even if they weren't the real Oliver, Master, and Doctor. At least until he found his way back again…
-*-*-*-*-*-*-*-*-*-*-*-*-*-*-*-*-*-*-*-*-*-*-*-*-*-*-*-*-*-*-*-*-*-*-*-*-*-*-*-*-*-*-*-*-*-*-*-*-*-*-*-*-*-
This story takes place after The Doctor and The Master disappeared from within the RP, so it's kind of meant to be read as if you'd been following those posts. I tried to keep it as something that could be read as separate, but still with small questions of 'what were those 'shadow things' that were mentioned?' etc. that would still make you feel like you'd missed some background.
I wrote this story because, previously, characters hadn't interacted long enough within the RP to really have me feel the need for the memory to stick around within the heads of the characters they interacted with. I just moved them onward like those characters had never existed (despite the fact that, in roleplay, they are considered Missing).
Stranger Things (Bolderpelt) created four characters for The Thieves Museum and when they started RPing The Master and The Doctor I decided to RP Myrnin and Oliver, as I thought they'd interact well. Stranger joined the RP on its second day and was there until page 50, when they left the forums for personal reasons. After that, I couldn't figure out what to do with Oliver and Myrnin. I'd joined with Oliver because I knew he'd clash with both of Stranger's characters and he held little purpose without them. Myrnin was someone I wanted to keep around, but I also felt that just erasing 50 pages worth of RP or leaving it at 'oh, the characters just disappeared' was an awful ending, and I knew his character well enough by then that if you left him, alone, in the middle of nowhere, that he wouldn't do too well. I played around with two ways to get him back to the other players in the Museum. The one I chose is written above.
I am still unsure if I should consider the story the 'cannon' version of what happened in the 'three year' Myrnin didn't have contact with anyone, but it was an interesting idea that I wanted to write.
I hoped you enjoyed reading it.
Fandom characters:
Myrnin-Morganville VampiresThe Doctor (11th)-Doctor WhoThe Master (Simm)-Doctor WhoOliver Cromwell-Morganville Vampires (ex-historical figure)
Other:
Sable-OC of mintedstar/fur from The Thieves MuseumClay Dog-temporary appearance of a mini-plot


-*-*-*-*-*-*-*-*-*-*-*-*-*-*-*-*-*-*-*-*-*-*-*-*-*-*-*-*-*-*-*-*-*-*-*-*-*-*-*-*-*-*-

The Sound of Dead Noise~~
mintedstar/fur
I doubt I made a very large impact on anyone in the Museum. I was that girl who knew how to work a computer, the girl in the back of that vampire's mind as he wonders what I did with that phone he gave me, the girl who got out of the Museum first.

I'd like to think that someone will at least remember my name. I hope they made it out. Problem is, because I was the first to escape, I'll never know. They're all looking for Life or Freedom and I'm the one who took the uncomplicated way out. I don't even know if they are still there or not.

You probably don't even know what I'm talking about. Or who I am. I sound crazy, I know. Babbling about vampires and museums. Let me start again. I'm Hanna.

AIDAN's here as well, though he's too busy sulking to say anything.

I Am nOt.

Oh, so you can speak.

Of coURse I caN.

Anyway, I'm currently talking into a recorder, so please excuse any background noise from mister know-it-all.

…

That's you AIDAN.

I aM NoT a kNow-It-aLL.

Yeah, sure you are. As I was saying, I'm talking into a recorder. Those medical examiners are still giving me test after test, because according to them, I should be a corpse. AIDAN should also be whatever the computer or AI equivalent is. That's nice to know, right AIDAN? We manged to stump them.

TecHnicaLly, wE shOuLd noT be coRpsEs. We wOulD noT hAVe enoUGh piEceS tO mAKe a corPsE. EXPlosIonS wiLl dO thAT.

Yes, yes. I guess we look far to in one piece for their liking. Back to what I was saying before. If they ever got their hands on this little recording I have a feeling that they would be far too pleased. 'Oh, Hanna Grant did make it out of the whole ship explosion with something broken. Her brain.' Talk of crazy museums and robots will do that. Dragons and what-not. They'd love that.

So, for all purposes, I'll be throwing this out an airlock when I'm done. They can try and find it then. I just want to get all my thoughts straight.

So, a while back, I woke up with a bunch of people far too close to my face for comfort. They also looked very shocked, might I point out.

I wOuld aLso poInt ouT thAT you Were hOldinG thE cOmputEr wIth mY mEmoRy Chip.

And the AI speaks. Yep. Apparently, I wouldn't let my little computer go, even when knocked out. It happened to be half-melted, so you can bet that it left a few burn marks. Painful ones. Once I came to, they were really interested in how exactly I wasn't died. You think I could tell them: 'Well, I kind of had to beet this crazy shadow guy's game and escape a junk-yard he calls a museum'? Nah. I told them that AIDAN had managed to steer the ship close enough that I could high-jack their ship with an escape pod. Sable was at least kind enough to back up my alibi. He had to rub it in, however.

WhaT shE is Saying iS that an EscaPe pOd diD tuRN uP. EscaPe poDs aRe NoT ofTEN naMeD. FoR aDDed effEcT, they aRe noT eVer callED SAbLE.

Yeah, if they let me keep it, remind me to paint over that name and rename it something…else. Anything else.

*in a mutter, almost too low for the recorder to pick up* Self-centered shadow men will end up raising odd questions.

Well, now that that's all recorded, might as well toss this out a convenient air-lock. Any last passing remarks, AIDAN?

I wANted hEr to Win.

If that's what your pride requires you to say, then fine! Good bye little recorder. Have a wonderful time wherever you land.

*sound of airlock door opening*

Whoopsy! Dropped it!

*dead noise*

Fandom characters:
'Hanna' Kady Grant-The Illuminae Files
ADIAN-The Illuminae Files