Post by Frozen on Jul 30, 2016 19:21:55 GMT -5
♒♒♒ RiverClan ♒♒♒
The Clever and Strong!

Banner artwork by Moonblazer, banner made by me!
"Nothing can stand against the force of water, just as nothing can defeat RiverClan warriors when we rise up together. But when trouble comes, RiverClan knows how to weave through the dangers, adapting to the changed world, just as the river flows around rocks and over waterfalls. We are grace. We are power. We are RiverClan."
— Leopardstar on RiverClan
---
Introduction ~

You sit by the river, your tail swishing back and forth. You don't know why you're there exactly; it was like it was... calling to you. You peer into the stream's crystal clear, fresh water, looking at the mossy stones and pale rocks collected at the bottom. Suddenly, movement catches your eye as a trout moves into view, resting in its place. You shuffle as quietly and carefully as you can, lashing out a paw towards the fish. A great splash emerges from the river, soaking your pelt a little. Once the ripples fade you find that you had not struck the fish and that it was long gone. You sigh, but then freeze as some nearby reeds move and a massive brown tom pads out. "Not bad," he rumbled. "You weren't accurate enough, though. Your paw landed in empty space, and not the fish. But for a loner, you weren't hopeless." he pointed out. "You know, you seem born for the river. I was watching you come here time after time, and I thought today was the day to confront you." You tilt your head in confusion. "If you come join me and my Clan, we can teach you how to hunt those fish and so much more. You will learn to fight your enemies with the power of water and the loyalty of your Clanmates." the cat explained. "So, will you join me, Earthstar, and my Clanmates in RiverClan?"
Please follow the rules, it makes roleplaying better for all of us.


No swearing. Please be civil.
No apprentice queens. We're open to accepting queens without mates though.
Please no excessive kits. Our limit is up to 4 per litter. If you'd like more, please ask.
There is no limit on the number of characters you can have. We do ask that you have mercy, though.
No godmodding unless you have permission. Please only rp your characters.
No invincibility or powers. Those are just too much to handle in rp.
Raiders/kit stealers will be ignored.
If you have a plot idea, TELL US!!! Don't be shy! We're always looking for ways to get people into the Rp! If you start a plot without telling us, we tend to get confused and things mess up. Tell us about it so we can develop it and everyone can have fun! You also have to keep in mind what's going on in the rp, though. Some things can't happen simply because it wouldn't be realistic at the time. As an example: one of our Clan leaders got usurped (overthrown) for allowing too many kittypets and loners into the Clan. After getting their Clan back, they're not going to be too keen on welcoming other kittypets and loners. So, keep in mind of your Clan's history for some plot ideas.
No force-mating. That should be obvious. If you want your character to mate with someone specific, ASK. A lot of our members are all for shipping and playing matchmaker. If there aren't a lot of forbidden loves going on, you're welcome to get yourself into one. Just remember if your character is ever caught, they will suffer the consequences from their clan leader.
We want you to be descriptive in your writing, but please keep it kid-friendly (some of our members are of the younger crowd). So, limit yourself on how descriptive your fighting, birthing, and mating scenes are.
If you are medicine cat or medicine cat apprentice of one Clan, you cannot be medicine cat or medicine cat apprentice of another.
If you are leader of one Clan, you cannot be deputy or leader of another. (Temporarily suspended)
If you are deputy of one Clan, you cannot be leader or deputy of another. (Temporarily suspended)

Please listen to leaders. We try to keep everything going smoothly and keep everyone included. The leader of whichever Clan you're in, is in charge of that Clan, they'll handle any issues, questions, or concerns. If something is bothering you, bring it to the attention of your leader and we'll work it out.
If you go into battle with another Clan please determine who the victor will be before the battle even starts! We don't want drama to occur because people are being reasonable and backing down. Your character can't take fifteen claw slashes to the stomach, so be realistic in your fighting. If you can't decide who will win, look at all the variables within each Clan: how many cats each patrol has, their experience, who has home-field advantage, etc.
Leaders will choose warrior names and Medicine Cats will choose Medicine Cat names, not the user rping the apprentice. We want to keep this as close to the books as possible and many of us actually like the anticipation of what your warrior name might be (I know I do). If you have a specific warrior name you want for your cat, tell us and we may make an exception. If you have an issue with your cats warrior name, let us know! We're not gonna hark on you when its your character in the first place.
Please refine from going to the Moonstone without a leader's permission! Unexpected plots tend to not work out unless everyone is on the same page. We want you involved! If your character gets upset about something and wants to run away, let your leader know! Likely, we'll allow it, but your character may face consequences up their return.
If you don't roleplay you will be deleted! The number one thing we hate is when a new member fills out a form, we accept them, added them, and then you poof on us! If you want to leave the rp or change your mind about joining, TELL US! We're not going to be offended! We would rather you tell us you're leaving than us holding onto your forms for months hoping you come back. If you are going to join, please stick around long enough to determine if you're gonna like it here or not! If Leaders are inactive for over a month they will be replaced (unless told otherwise!)
When you go on a border patrol, go to the border page. There is no use in staying at the clan page and taking up space (plus the clans tend to accuse each other of not patrolling borders if you don't). Once your patrol is complete, post a summary of it here on the Joining Page so I can add it to the news! Clans that don't patrol their borders will be picked on!
Please be literate. You don't have to be the greatest writer in the world, we just need to understand what you post. SO, that means use commas, periods, exclamation points, etc, when needed. Capitalize what needs to be capitalized. Now, I understand on spelling. I can't spell every word correctly either, but please try. The goal of this rp is to help you become a better writer. If you have questions on grammar, ask one of the senior members of the Rp, we're always willing to help you improve!
Respect everyone! Please, don't fight out of roleplay. This results in unneeded drama and deleted pages (and we hate when the pages we worked so hard on get deleted). So, respect others and you will be respected. If you have an issue with someone, please work it out through pms. One of our leaders will moderate if you need it.
EVERYONE needs to check the Joining Page often for any news and new members. We try our best to keep general events updated in the News section below. We also post announcements and reminders when they're relevant.
Please do not post on another Clan's page if you are not a part of that Clan. Its not fair to other members if you're spying on other Clans to better your own (this goes with the godmodding rule). Only post where your characters are unless you're trying to get someone else's attention for a different page.
DO NOT copy or steal anything from this RP! If you choose to make your own clan rp, I will never give permission for you to use anything from my rp. Make your rp your own. This means formatting, wording, symbols, characters, pictures, and layouts. If you want to make your own rp, make it your own rp: your ideas, your wording, your formatting, your characters, your pictures etc. I understand if you want to use this rp to come up with your own ideas, to determine a format and layout you want to use, but do not copy me directly. Copying this one doesn't make your rp, your rp, and no one likes a thief.
Our gatherings have specific rules as well. Please check out the Fourtrees page before every gathering to refresh yourself with those rules.
---
~~~ Warrior Code ~~~

1. Defend your Clan, even with your life. You may have friendships with cats from other Clans, but your loyalty must remain to your Clan, as one day you may meet them in battle.

2. Do not hunt or trespass on another Clan's territory.

3. Elders, queens, and kits must be fed before apprentices and warriors. Unless they have permission, apprentices may not eat until they have hunted to feed the elders. If any warrior or apprentice is sick or injured, they may eat while the elders, queens, and kits are eating.

4. Prey is killed only to be eaten. Give thanks to StarClan for its life.

5. A kit must be at least six moons old to become an apprentice.

6. Newly appointed warriors will keep a silent vigil for one night after receiving their warrior name.

7. A cat cannot be made deputy without having mentored at least one apprentice.

8. The deputy will become Clan leader when the leader dies, retires or is exiled.

9. After the death or retirement of the deputy, the new deputy must be chosen before moonhigh.

10. A Gathering of all four Clans is held at the full moon during a truce that lasts for the night. There shall be no fighting among Clans at this time.

11. Boundaries must be checked and marked daily. Challenge all trespassing cats.

12. No warrior can neglect a kit in pain or danger, even if the kit is from a different Clan.

13. The word of the Clan Leader is law.

14. An honorable warrior does not need to kill other cats to win his/her battles, unless they are outside the warrior code or if it is necessary for self-defense.

15. A warrior rejects the soft life of a kittypet.
---
♒♒♒ News ♒♒♒
Newest on top.


A fire raged through the Clans! RiverClan was fortunate in that the fire didn't affect us as much as the other Clans, but unfortunately some still lost their lives. Ottermask took a patrol to investigate that got lost in the smoke and flames, causing the deaths of Rosefrost, Sootfeather, Echosplash, Coppershade, and Mossclaw. The rest of the Clan safely evacuated to a barn in the territory.
---
There are seven new apprentices and four new warriors: Silentpaw, Crookedpaw, Arcticpaw, Fluffpaw, Bubblepaw, Applepaw, Sweetpaw, Jaggedfang, Ospreystrike, Eelshock, and Echobreeze!
---
RiverClan retook Sunningrocks from ThunderClan! The opposing Clan was under the lead of the new and mysterious Shadestar, who led injured cats into battle. The battle did not last long, and felt dishonorable on both sides.
---
Deadpath has returned from SkyClan! He was anxious about getting accepted back into the Clan, but everyone was generally happy to see him back.
---
RiverClan has accepted three new cats from outside the Clan! Tawnypaw and Willowpaw, two adopted sisters that had been interested in joining, and Winterfrost, Diamondheart's long lost mother. Tawnypaw's mentor is Owlwhisker, and Willowpaw's mentor is Ripplepath. Winterfrost is being forced to train to prove herself, and her mentor is Ottermask!
---
Nightflame has given birth to her kits, Crookedkit, Arctickit, and Silentkit!
---
There are new warriors and apprentices! Blackmask, Stonegaze, Smogstorm, Minkstep, Pebblesplash, Ospreypaw, and Specklepaw! Venomspirit has also given birth to her kits, Fluffkit, Sweetkit, Applekit, and Bubblekit!
---
The Clan has confronted the foxes scented inside the territory. They were driven out, but Earthstar lost a life saving Frostlake and Reedheart and Smogpaw fell off the gorge. Smogpaw is unable to use one of her legs, and Earthstar and Frostlake are now mates!
---
Ivymask has given birth to four kits, Iciclekit, Swankit, Koikit, and Salmonkit!
---
Ivymask, Venomspirit, and Nightflame are expecting kits!
---
After a fox attack near the river, Nightpaw and Scalepaw, kits of Phantomspots and Rosefrost, have been killed! The parents, as well as their siblings Orchidpaw and Stonepaw, grieve for their kin. Orchidpaw has been named Orchidnight after the ordeal, and Nightpaw and Scalepaw have departed with warrior names, too - Nightgaze and Scalefur.
---
ThunderClan has taken Sunningrocks again.
---
Sunningrocks has been retaken from ThunderClan! Earthstar has recovered from his illness! RiverClan is thriving.
---
Yet again, new warriors and apprentices are now in RiverClan: Thawfrost, Mudfoot, Eelpaw, Echopaw, Foxpaw, Featherpaw, Pikepaw, and Smogpaw! Earthstar is showing signs of sickness!
---
New warriors and apprentices have been made! Venomspirit, Owlwhisker, Nightpaw, Stonepaw, Orchidpaw and Scalepaw!
---
A battle for Sunningrocks occurred! Earthstar lost a life to Lightningstar, causing Diamondheart to call a retreat. ThunderClan now owns the territory.
---
Four new warriors have been made! Hopeheart, Risingfire, Ivymask and Dewdrop!
---
Moonpelt has given birth to four kits!
---
The forums have closed, and we are now open here.
---
A rogue named Tanner was rescued from the river. He has joined the Clan with the name Owlpaw!
---
A patrol went to get Deadpaw back to RiverClan from SkyClan! It was to no avail, though, as he decided that SkyClan was his home. The patrol left defeated.
---
Shellpaw and Troutpaw are now warriors! Their warrior names are Shellstream and Troutfang!
---
Season - Newleaf
Next Gathering - The 17th of Every Month
Next Medicine Cat Gathering - The 30th of Every Month
---
♒♒♒ Links ♒♒♒

Joining Page - PLEASE POST YOUR JOINING FORM HERE FIRST! You will then be added to the page after your first post.

ThunderClan - Led by Lightningstar (Foxstar26 )

ShadowClan - Led by Cedarstar (🌙Moonpower🌙 )

WindClan - Led by Swiftstar (Firebelly )

SkyClan - Led by Spiritstar (Jewelspirit )

Fourtrees

Moonstone

Dark Forest

StarClan

Twolegplace

Discussion Page - Where leaders and members of the FiveClan RP discuss future plans and make decisions.

Story Page - Want to post a story for your character or read other character's stories? This is the place!

General Chat/Planning - Used when the new forums were made.
---
♒♒♒ Territory ♒♒♒




Riverclan's territory is isolated in between WindClan, ThunderClan, and SkyClan separated from them by a gorge and river, respectively. The Twolegs call it Morgan's Farm Campsite, and the River Chell.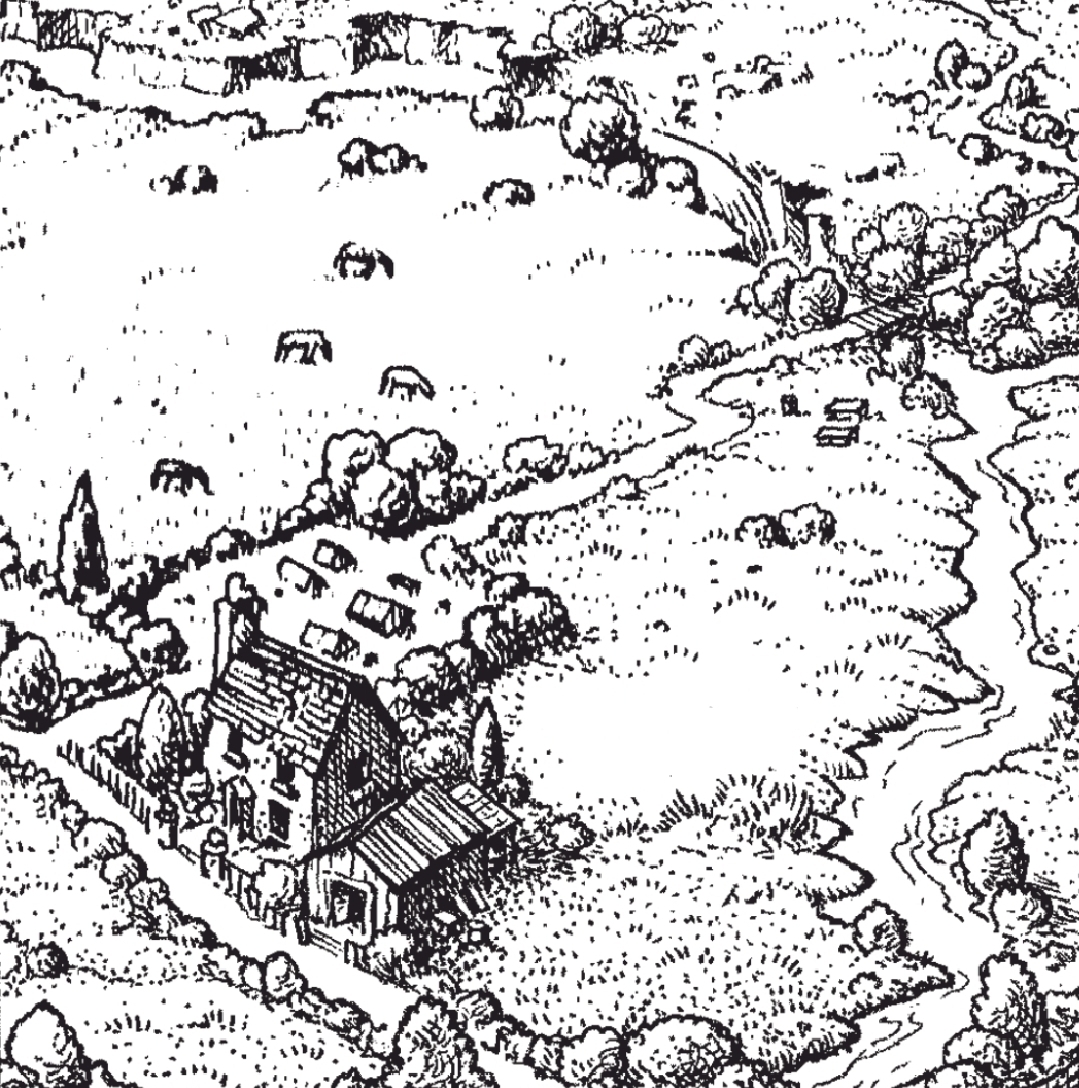 Territory Characteristics:

The whole camp is surrounded by reeds. In the central area, the cats lie and share tongues in the sun. In the tangle of one of the reeds, there is the warrior's den. It is also right next to the nursery. On the roof of the den, cats have woven in sparkling rocks and shells from the river. The light dances on these, making beautiful reflections. The river comes up very close to the nursery. That's why the walls are built very thickly to prevent the nursery from floating away in a flood. The nursery is also close to the river so the kits can practice getting wet and sometimes swimming. This helps them when they become apprentices. Across the central clearing is the elder's den, leader's den, apprentice's den, and the medicine cat's den. They are all in a tangle of reeds covered by a hard reedy roof.

Landmarks:


Camp - A well-drained island surrounded by the river and reeds. The other Clans' fear of water means this camp has never been attacked.


The Gorge - A deep gorge cut by the river in the terrain, border with WindClan. Apprentices are forbidden to go near it.


The River - A source of food and protection to the Clan. Sometimes, it is peaceful while other times, it floods.


Twoleg Bridge - A bridge built by Twolegs that allows the cats to go to Fourtrees when the river is high.

Traits:

RiverClan cats have the unique ability to swim efficiently in fast-moving water, and are generally among the only cats that possess the knowledge of fishing. Due to their main diet of fish, their pelts are typically silkier and glossier than most other Clans', which grants them increased mobility in water. Their prey also includes some aquatic mammals, such as water voles. Contented, sleek, well fed. Long fur. They love beautiful things and often collect rocks, shells, and feathers for their dens. They do not fear water.


---
♒♒♒ Plots ♒♒♒


- A fire is raging through the Clans, causing mass death and destruction!