Post by υиdεяcσνεяѕнεяlσcк on Nov 2, 2018 22:04:36 GMT -5
"]
how it all began

it started with silence.
not what you expected, hey?

well, this time is full of surprises for all of us.

it was a school day, an average tuesday morning - or so we all thought. but then the sudden silence seemed to coat everything, making it seem as if time had slowed down of its own volition, as if the air had grown heavy and sticky, clinging to us like a second skin.

and then with a loud pop it all came rushing back and now it was the sound of glass shattering, of nails on a chalkboard, of screaming.

most of us managed to get out, but not all of us were so lucky, and so here we are, making a stand, some too afraid to leave the protection of the group and the stone walls we've surrounded ourselves in, others simply having nowhere else to go.

we're building our resistance, bit by bit, gathering what tools and weapons we can and stockpiling food. everyone has their job, their place in this new world. we work together to survive.

no matter your story - there's a place for you here.


"]
about
hello and welcome!

so as you can probably guess from the title and the intro, this is a small group zombie apocalypse rp (:

it's set in a school, recently after a group of zombies attacked, and were fought off by the students and teachers.
everyone is working together to simply survive in this mess and get through the day.

the way this works is you claim a character trope below and design your character, but each person is also allowed two other characters that do not have to follow a trope. i'm making it max three characters per person to start with, but this could easily change later if more characters are needed.


"]
important information

RULES
- activity -
hey i get it, we all get busy, even i do, but minimum one post a week unless you've let us know that you're going to be away - after a week without posting at all, characters interacting with yours will be freed to move the plot along.

- literacy -
i'm picturing this as what i would consider a 'semi-advanced' rp, so at least one paragraph (approx. 5 lines) per reply. try to keep spelling and grammar accurate as well, and please indicate any OOC chat when other people or yourself are rping so it doesn't get confusing (can be done through the use of brackets or other reply headers).

- roleplaying -
the usual; follow all forum board rules, no godmodding/spotlighting etc (exception if you have explicit consent from someone else to use their character or with zombies), no perfect characters, keep gore and romance PG13+ (take it to PM otherwise). feel free to start rping as soon as you post your joining form - you do not have to wait for me to approve it, but i may ask you to edit your form before it is approved.

if the rules are not followed, you will be given a warning and asked to change the behaviour, and then removed if the rules are continued to be broken.

JOINING FORM
@name || character name || trope
description**
faceclaim

** must include: age, basic physical description, any living family/relationships
** can include: background story/history, personality, sexuality, face claim (please include in a spoiler)

"]
character tropes

THE LEADER
the leader of the group, most likely a senior, who has taken charge of organising everyone, and making sure that everything runs smoothly.

THE SECOND IN COMMAND
the leaders' right-hand. probably friends from before the outbreak began. helps manage the logistics, and keep everything in check.

THE FIGHTER
the first to go out and fight. always thinking of the quickest way to get rid of as many zombies as possible, and always finding the danger.

THE HEALER
someone who has at least a little previous medical knowledge. kind and caring, wanting to help heal instead of fight.

THE SCIENTIST - claimed by apollo sun
science nerdtm, is probably the smartest out of everyone left at the school, and is hoping to find a cure above all else.

THE OPTIMIST - claimed by dot
a happy spirit, who can always see the silver lining. has made it their job to keep everyone happy. probably won't leave you alone until they see you smile.

THE REALIST - claimed by sherlock
wiser than their years, the realist will be the first to point out the flaws in the leaders' plans. kind of thinks this rebellion is pointless, because what are a bunch of kids going to do against an apocalypse? but will be the first to defend every single person there.

THE YOUNG ONE
the one that everyone underestimates. should be younger than the majority. although they may have a baby face, their determination and wit has surprised on more than one occassion.
"]
character log
υиdεяcσνεяѕнεяlσcк
|| Ellie Jacobs || the realist
a seventeen year old senior with just a little bit of sass to her. a realist for as long as she can remember, Ellie considers herself to have a good head on her shoulders and a quick wit. with medium length wavy blonde hair normally tied up out of her face, and green eyes, Ellie sometimes prefers to stick to herself, not wanting to have to explain her sometimes harsh sounding words. although she speaks her mind, and will always point out the flaws, she's good at heart, and always tries to be kind.
υиdεяcσνεяѕнεяlσcк
|| Cameron 'Cam' Holling || n/a
a sixteen year old twin, Cam is used to always having someone by his side, so this whole apocalypse experience, which has torn his twin sister, Lexa away from him on more than one occassion doesn't quite sit right with him. although he can have his moments, Cam tries to put on a brave face, especially for the younger kids, and to do his part in helping out the group by sorting supplies and watching the young children whose parents haven't yet been found. very protective for his age, he hates seeing Lexa go out to fight, but knows it is a necessity, he just wishes he was brave enough to join her. with a mop of dark brown hair, tanned skin, and dark brown eyes - he almost looks like a shadow, and is often as quiet as one.
υиdεяcσνεяѕнεяlσcк
|| Lexa Holling || n/a
twin of Cam, Lexa could be said to be the complete opposite of her brother in all but looks. they have the same dark hair and eyes, but Lexa appears to be thriving in the chaos of the apocalypse. it wouldn't be right to say that she's enjoying herself, but she figures that there isn't much she can do about the situation, so she may as well do her part to make things right. in her mind, that means going out and getting rid of as many zombies as possible. smart and a logical thinker, Lexa can also be incredibly rash, especially when it comes to Cam, who she feels like she needs to protect in this new overwhelming world.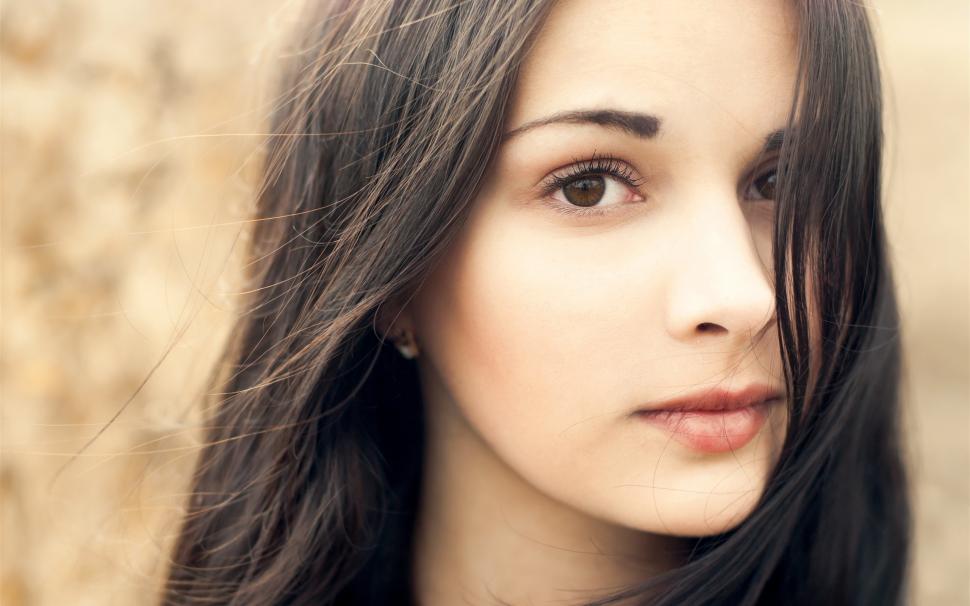 @angelfur || Icarus Parks || Scientist

A 16 year old Junior with brown hair and green eyes. He is gay but closeted and is worried if someone finds out and saws something. He is loyal and kind. Sure he may be very cautious about his actions and personality due to his fear of being hated for his sexuality but it doesn't mean he won't hide his very cheery attitude. He wears t-shirts and tank tops as well as gym shorts or jeans. He sometimes wears lip gloss but a skin colored kind so it's not too obvious.
.
|| Ava "AJ" Barnes || the optimist
AJ is a 16 year old girl of 5'5. She has medium length golden blonde hair and dark brown eyes with skin somewhere between tan and pale. She has a scar on her lower lip, pierced ears, and a bracelet on her right wrist that she's never seen without. AJ tends to dress comfortably over fashionably, not caring what others think about her clothes. Well, in a way. She doesn't care if she's 'fashionable', but she prefers to dress in clothes that don't stand out. T-shirts. Jeans. Sports jerseys. Hoodies. Light colors. She has about an average amount of muscle and fat, not seeming to have an over average or under average body. AJ seems to be a bright and lively optimist. She's always bringing a smile to other people's faces and doing her best to lighten a room. While she isn't the type to stand out in front of a crowd, she's great in one on one situations. Despite this, she gets very easily stressed and doesn't look on the bright side herself. She tends to bottle things up and make other people think stuff is okay even when she doesn't believe that. She has an older brother named CJ.
.
|| Connor "CJ" Barnes ||
CJ is an 18 year old football player. He tends to look like your typical high school jock. He's about 5'10 with tanned skin, blond hair, and blue eyes. He has a few light freckles on his face and a tattoo of a hawk on his back, but no scars or other marks. CJ comes off as a jerk at first. He's bossy and arrogant, often placing more importance on him and his friends. He's also extremely protective of AJ. This all stems from insecurity. CJ was a small guy in his elementary and middle school years and had been bullied. Since then, he's put up a cold all around himself and uses that to justify his behavior. Sister is AJ
other
relationship tree
Cameron + Lexa Holling = twins
Ava + Connor Barnes = siblings
activity log
υиdεяcσνεяѕнεяlσcк
|| active || Ellie Jacobs, Cameron Holling, Lexa Holling
@angelfur || active || Icarus Parks
.
|| active || Ava Barnes, Connor Barnes
@name || activity level || characters
news
3/11/18 -- we opened
3/11/18 -- optimist (dot), fighter (sempis) claimed
4/11/18 -- young one (semper) claimed
6/11/18 -- scientist (apollo) claimed
7/11/18 -- leader (skyblaze) claimed + rping officially has begun
8/11/18 -- second in command (blaisie) claimed
10/11/18 -- plotting for how our scientist is going to find/create the cure has begun + the fighter trope has become unclaimed
12/11/18 -- second in command trope has become unclaimed
15/11/18 -- the leader trope has become unclaimed
17/11/18 -- healer (dot) claimed
??/12/18 -- we died over christmas/new year
12/01/19 -- we reopened, majority of spots became unclaimed
map
admin
-- no one really goes here anymore, unless you want to read your weather damaged files, or try to use the computers which almost never work.
gym
-- the most common place to find people. with the big, relatively open space, that was solid walls and a roof, this is where most people choose to sleep, and where the food supplies are stored, as joined to the gym is a kitchen - somewhere students used to serve drinks and snacks during games. this is also the area where people fighting will train/workout, or just hang around if they aren't doing anything.
classrooms
-- the next common place that you'll find someone you're looking for. some people prefer to use the classrooms as a sleeping space, preferring to get away from the constant hum of noise in the gym - others just like to wander through for something to do.
outside courts
-- somewhere to blow off some steam. the younger children will often be found playing tag in this area, as they are not under the feet of everyone trying to work in the gym. older kids will play a variety of sports on the courts, from basketball to tennis or volleyball.
arts/music rooms
-- commandeered as the 'doctor's office' those with any kind of medical expertise can often be found in this building, the many small rooms perfect for isolating people if needed.
science labs
-- where magic happens. a few of the smartest have almost isolated themselves in these sterile areas, taking over to try and find a cure for the apocalypse they've found themselves in.